Electing pro-public school candidates is our top priority. Put students first and let's win in November.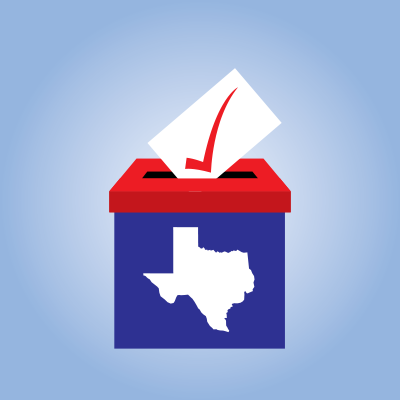 Texas November 2020 Election Endorsements
All endorsements have been approved by our Texas AFT Committee on Political Education (COPE), and our state federation's executive council.
A note on endorsements: Texas AFT does not endorse/recommend in all races. If your district is not represented in our list, we urge you to ask the candidate questions about the issues below to help make a decision.
Early voting: Tuesday, October 13 – Friday, October 30, 2020
Election Day: Tuesday, November 3rd, 2020
Request Mail Ballot: Click here for mail-in ballot information.
(D=Democratic, R=Republican, SD=Texas Senate District, HD=Texas House District)
U.S. Congress (recommended):
Hank Gilbert, D-CD 1
Sima Ladjevardian, D-CD 2 Watch town hall here.
Lulu Seikaly, D-CD 3 Watch town hall here.
Stephen Daniel, D-CD 6
Mike Siegel, D-CD 10 | Watch town hall here.
Adrienne Bell, D-CD 14
Wendy Davis, D-CD 21 | Watch town hall here.
Sri Preston Kulkarni, D-CD 22
Gina Ortiz Jones, D-CD 23 | Watch town hall here.
Candace Valenzuela, D-CD 24
Julie Oliver, D-CD 25 Watch town hall here.
Texas Senate
Roland Gutierrez, D-SD 19
Judith Zaffirini, D-SD 21
Jose Menendez, D-SD 26
Texas House
Gary VanDeaver, R-HD 1
Keith Bell, R-HD 4
Travis Clardy, R-HD 11
Ernest Bailes, R-HD 18
Dade Phelan, R-HD 21
L. Sarah Demerchant, D-HD 26 Watch town hall here.
Ron Reynolds, D-HD 27
Eliz Markowitz, D-HD 28 | Watch town hall here.
Todd Hunter, R-HD 32
Abel Herrero, D-HD 34
Oscar Longoria, D-HD 35
Sergio Munoz, D-HD 36
Armando Martinez, D-HD 39
Terry Canales, D-HD 40
Erin Zwiener, D-HD 45 | Watch town hall here.
Sheryl Cole, D-HD 46
Vikki Goodwin, D-HD 47
Donna Howard, D-HD 48
Gina Hinojosa, D-HD 49
Celia Israel, D-50
Eddie Rodriguez, D-51 | Watch town hall here.
Hugh Shine, R-HD 55
Trent Ashby, R-HD 57
Michelle Beckley, D-HD 65
Sharon Hirsch, D-HD 66 | Watch town hall here.
Lorenzo Sanchez, D-HD 67
Drew Darby, R-HD 72
Mary Gonzalez, D-HD 75 | Watch town hall here.
Lina Ortega, D-HD 77
Joe Moody, D-HD 78
Art Fierro, D-HD 79
Four Price, R-HD 87
Ramon Romero, D-HD 90
Jeff Whitfield, D-HD 92
Lydia Bean, D-HD 93
Alisa Simmons, D-HD 94
Nicole Collier, D-HD 95
Joe Drago, D-HD 96
Elizabeth Beck, D-HD 97
Giovanni Capriglione, R-HD 98
Charlie Geren, R-HD 99
Jasmine Crockett, D-HD 100
Chris Turner, D-HD 101
Ana Maria Ramos, D-HD 102
Rafael Anchia, D-HD 103
Jessica Gonzalez, D-HD 104
Terry Meza, D-HD 105
Victoria Neave, D-HD 107
Joanna Cattanach, D-HD 108 | Watch town hall here.
Carl Sherman, D-HD 109
Toni Rose, D-HD 110
Yvonne Davis, D-HD 111
Brandy Chambers, D-HD 112 | Watch town hall here.
Rhetta Bowers, D-HD 113 Watch town hall here.
John Turner, D-HD 114 Watch town hall here.
Julie Johnson, D-HD 115
Trey Martinez Fischer, D-HD 116
Philip Cortez, D-HD 117
Leo Pacheco, D-HD 118
Diego Bernal, D-HD 123
Ina Minjarez, D-HD 124
Ray Lopez, D-HD 125
Natali Hurtado, D-HD 126
Bryan Henry, D-HD 130 Watch town hall here.
Alma Allen, D-HD 131
Gina Calanni, D-HD 132 | Watch town hall here.
Ann Johnson, D-HD 134 | Watch town hall here.
Jon Rosenthal, D-HD 135
John Bucy, D-HD 136
Gene Wu, D-HD 137
Akilah Bacy, D-HD 138 Watch town hall here.
Jarvis Johnson, D-HD 139
Armando Walle, D-HD 140
Senfronia Thompson, D-HD 141
Mary Ann Perez, D-HD 144
Shawn Thierry, D-HD 146
Garnet Coleman, D-HD 147
Penny Morales Shaw, D-HD 148
Hubert Vo, D-HD 149
Pol. adv. paid for by Texas AFT COPE