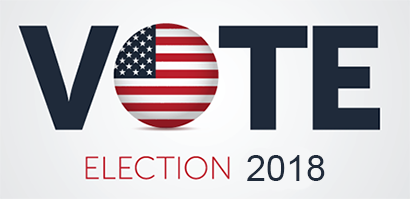 Election Day: November 6
Early Voting Begins: Monday, Oct. 22
Early Voting Ends: Friday, Nov. 2
Why is this election crucial?
Most of the policy and funding that affects our students and teachers directly is decided by our state Legislature, with additional funding and policy decisions made by the U.S. Congress. Therefore, it's crucial that we step up and elect friends of schools who will fight for free, democratic public schools in our communities, as well as the resources and policies to help them thrive.
The first step is to vote for friends of public education in the November 6 General Election.
Our endorsed candidates and candidate profiles are below. But here are some other important links:
[sta_anchor id="endorsements" /]Texas AFT recommends these friends of public education and educators
(This list was updated on October 16. Please note that we will have links to all candidates' websites shortly.)
Need to know your district and who currently represents you? Check here.
U.S. Senate
Beto O'Rourke
U.S. Congress
Lizzie Pannill Fletcher (CD 7)
Lance Gooden (CD 8)
Mike Siegel (CD 10)
Adrienne Bell (CD 14)
Veronica Escobar (CD 16)
Gina Ortiz Jones (CD 23)
Sylvia Garcia (CD 29)
Colin Allred (CD 32)
Al Green (CD 9)
Vincente Gonzalez (CD 15)
Sheila Jackson Lee (CD 18)
Joaquin Castro (CD 20)
Henry Cuellar (CD 28)
Eddie Bernice Johnson (CD 30)
M.J. Hegar (CD 31)
Marc. Veasey (CD 33)
Filemon Vela (CD 34)
Lloyd Doggett (CD 35)
Sri Preston Kulkurni (CD 22)
Governor
Lupe Valdez
Lieutenant Governor
Mike Collier
Attorney General
Justin Nelson
Land Commissioner
Miguel Suazo
State Board of Education
District 2: Ruben Cortez, D-Brownsville
District 12: Suzanne Smith, D-North Dallas/Collin County
District 13: Aicha Davis, Dallas and Tarrant Counties
Texas Senate
(SD = State Senate District)
SD 2: Kendall Scudder, D-Greenville
SD 8: Mark Phariss, D-Plano
SD 10: Beverly Powell, D-Burleson
SD 14: Kirk Watson, D-Austin
SD 15: John Whitmire, D-Houston
SD 16: Nathan Johnson, D-Dallas
SD 17: Rita Lucido, D-Houston
SD 23: Royce West, D-Dallas
SD 25: Steve Kling, D-South Central Texas
SD 31: Kel Seliger, R-Amarillo
Texas House of Representatives
(HD = State House District)
HD 1: Gary Van Deaver, R-New Boston
HD 2: Dan Flynn, R-Van
HD 4: Keith Bell, R-Forney
HD 7:  Jay Dean, R-Longview
HD 8: Cody Harris, R-Palestine
HD 9: Chris Paddie, R-Marshall
HD 10: John Wray, R-Waxahachie
HD 11: Travis Clardy, R-Nacogdoches
HD 14: John Raney, R-Bryan
HD 17: John Cyrier, R-Lockhart
HD 18: Ernest Bailes, R-Coldspring
HD 22: Joe Deshotel, D-Beaumont
HD 26: Sarah DeMerchant, D-Sugar Land
HD 27: Ron Reynolds, D-Missouri City
HD 28: John Zerwas, R-Richmond
HD 31: Ryan Guillen, D-Rio Grande City
HD 32: Todd Hunter, R-Corpus Christi
HD 34: Abel Herrero, D-Robstown
HD 35: Oscar Longoria, D-La Feria
HD 36: Sergio Munoz, D-Mission
HD 38: Eddie Lucio III, D-Brownsville
HD 39: Armando Martinez, D-Weslaco
HD 40: Terry Canales, D-Edinburg
HD 41: Bobby Guerra, D-McAllen
HD 42: Richard Raymond, D-Alice
HD 44: John Kuempel, R-Seguin
HD 46: Sheryl Cole, D-Austin
HD 47: Vikki Goodwin, D-Austin
HD 48: Donna Howard, D-Austin
HD 49: Gina Hinojosa, D-Austin
HD 50: Celia Israel, D-Austin
HD 51: Eddie Rodriguez, D-Austin
HD 52: James Talarico, D-Round Rock
HD 55: Hugh Shine, R-Temple
HD 57: Trent Ashby, R-Lufkin
HD 59: J.D. Sheffield, R-Gatesville
HD 64: Lynn Stucky, R-Sanger
HD 70: Julie Luton, D-McKinney
HD 71: Stan Lambert, R-Abilene
HD 72: Drew Darby, R-Angelo
HD 745: Poncho Nevarez, D-Eagle Pass
HD 75: Mary Gonzalez, D-Clint
HD 76: Cesar Blanco, D-Corpus Christi
HD 77: Lina Ortega, D-El Paso
HD 78: Joe Moody, D-El Paso
HD 79: Joe Pickett, D-El Paso
HD 80: Tracy King, D-Uvalde
HD 84: John Frullo, R-Lubbock
HD 85: Phil Stephenson, R-Rosenberg
HD 87: Four Price, R-Amarillo
HD 88: Ken King, R-Canadian
HD 90: Ramon Romero, Jr, D-Fort Worth
HD 95: Nicole Collier, D-Fort Worth
HD 96: Ryan Ray, D-Fort Worth
HD 99: Charlie Geren, R-Fort Worth
HD 100: Eric Johnson, D-Dallas
HD 101: Chris Turner, D-Arlington
HD 102: Ana Maria Ramos, D-Richardson
HD 103: Rafael Anchia, D-Dallas
HD 104: Jessica Gonzalez, D-Dallas
HD 105: Terry Meza, D-Irving
HD 106: Clint Bedsole, R-Frisco
HD 107: Victoria Neave, D-Dallas
HD 108: Joanna Cattanach, D-Dallas
HD 109: Carl Sherman, D-DeSoto
HD 110: Toni Rose, D-Dallas
HD 111: Yvonne Davis, D-Dallas
HD 112: Brandy Chambers, D-Garland
HD 113: Rhetta Bowers, D-Dallas
HD 114: John Turner, D-Dallas
HD 115: Julie Johnson, D-Dallas
HD 116: Trey Martinez Fischer, D-San Antonio
HD 117: Philip Cortez, D-San Antonio
HD 118: Leo Pacheco, D-San Antonio
HD 119: Roland Gutierrez, D-San Antonio
HD 121: Steve Allison, R-San Antonio
HD 122: Lyle Larson, R-San Antonio
HD 123: Diego Bernal, D-San Antonio
HD 124: Ina Minjarez, D-San Antonio
HD 125: Justin Rodriguez, D-San Antonio
HD 126: Sam Harless, R-Houston
HD 127: Dan Huberty, R-Houston
HD 129: Alex Karjeker, D-Clear Lake
HD 131: Alma Allen, D-Houston
HD 134: Allison Sawyer, D-Houston
HD 135: Jon Rosenthal, D-Houston
HD 136: John Bucy, D-Austin
HD 137: Gene Wu, D-Houston
HD 139: Jarvis Johnson, D-Houston
HD 140: Armando Walle, D-Houston
HD 141: Senfronia Thompson, D-Houston
HD 142: Harold Dutton, D-Houston
HD 143: Ana Hernandez, D-Houston
HD 144: Mary Ann Perez, D-Houston
HD 145: Carol Alvarado, D-Houston
HD 146: Shawn Thierry, D-Houston
HD 147: Garnet Coleman, D-Houston
HD 148: Jessica Farrar, D-Houston
HD 149: Hubert Vo, D-Houston
HD 150: Michael Shawn Kelly, D-Spring
pol. adv. pd. by Texas AFT COPE
[sta_anchor id="involved" /]More Ways to Get Involved…
[sta_anchor id="issues" /]And Here are some of the issues that will define true friends of public education: