Not a friend to education!

State Sen. Joan Huffman greeted Texas teachers at the Capitol last year with a smile and a salute from the floor of the Senate. Then she went to work as usual–promoting bills harmful to our educators and schools:
Huffman cast the key vote leading to a Senate bill approving taxpayer dollars for unaccountable private-school tuition–VOUCHERS.
Huffman allowed benefits for teacher retirees to be cut dramatically, leaving thousands of fixed-income retirees scraping to find money for health insurance and prescriptions.
Huffman led a charge against teacher rights, trying to block the voluntary use of payroll deductions by teachers to pay for professional organization dues.
Huffman helped kill a bipartisan fix to school finance that would have made the state pay its fair share of education costs and help keep down local property tax bills.
We can't count on Huffman to look out for our teachers and schoolchildren!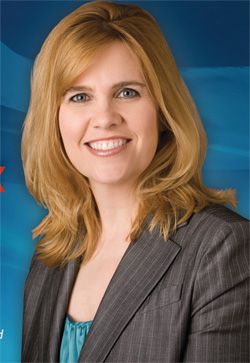 We need a real friend of education to look out for District 17 and all our Texas schools! Read what Huffman's opponent–Kristin Tassin, the president of the Fort Bend ISD School Board–had to say about Huffman's voucher vote.
Pol. Adv. Pd. by Texas AFT COPE