Online Registration will open on March 15.
Texas AFT
2021 Convention
The 30th Convention of the Texas AFT will convene at the Embassy Suites Convention Hotel in McAllen, TX on June 25 and 26 of 2021.
COVID-19 Notice
Texas AFT will continue to monitor COVID-19 conditions and will decide at our March 27 Executive Council meeting on whether to continue with an in-person event or change to an online format.
Tentative Agenda
Friday, June 25
9:00 a.m. | Registration Opens
10:00 a.m. | Vendor Fair Opens
12:00 p.m. | Pride of Our Union Awards Luncheon
2:00 p.m. | Texas AFT Convention General Session
2:00 p.m. | State of Our Union Address & Nomination of Officers
3:30 p.m. | Local Caucus Meetings
4:00 p.m. | Convention Committee Meetings
6:00 p.m. | Business Concludes
7:00 p.m. | Delegate and Guest Reception
Saturday, June 26
9:00 a.m. | Texas AFT Convention General Session
9:00 a.m. | Election of Officers & Convention Business
12:00 p.m. | Convention Business Lunch
3:00 p.m. | Adjourn (will adjourn earlier if business is concluded)
Host Hotel
The Embassy Suites McAllen Convention Center Hotel is located at 800 Convention Center Blvd, McAllen, TX 78501.
The convention hotel rate is $129.00 or $139 depending on type of room
All guests will enjoy complimentary made-to-order breakfast and an evening reception
Free parking
Free in-room wireless internet service
Room reservations are to be made directly by the delegates or the local unions. The hotel may be contacted at (956) 688-8239.
All reservations must be accompanied by a first night room deposit or a major credit card.  Deadline for hotel reservations is June 4, 2021.  
Delegate & Guest Registration
Online registration will open on March 15.
A Credentials Packet will be mailed all locals in April 2021 providing all details to register delegates. All locals must have paid per capita through the month of May 2021 to be in good standing and eligible to vote at the June convention.
Elected delegates need to register online no later than June 15, 2021 via the convention page. Delegates should indicate their choice of committee assignment directly on their registration form. Convention Committees recommend action on the resolutions submitted for consideration by the delegate body. A listing of the committees and an explanation of each is provided to locals for delegates in the official Credentials Packet.
Convention delegates and guests must register online, individually or through the local union. This year's convention will not feature a professional issues day.
The cost for the convention is $50 per person for delegates and guests. An "early-registration" fee of $35 per person is available through May 15, 2021. All registration fees are due no later than June 15, 2021.
Proposed Resolutions
Proposed policies and positions for the organization are submitted in the form of resolutions.
They are due into the Texas AFT office no later than May 15, 2021 so that copies may be shared with delegates.
They may be introduced by locals of Texas AFT, the Texas AFT Executive Council or the Texas AFT president.
Resolutions submitted by local unions are to be approved by the executive board or membership of the local and signed by the president of the local.
Each resolution needs to be submitted in typed form with a title. Submit to: Resolutions, Texas AFT, 912 South Highway 183, Suite 100-A, Austin, Texas 78741.
Proposed Constitutional Amendments
Texas AFT locals may submit amendments to the Texas AFT Constitution and By-Laws to the Convention as provided in Article VIII of the Texas AFT Constitution. All proposed amendments should state the article and section to be amended and should include both the current wording and proposed change. The proposed change must be signed by the president of the local certifying that it has been approved by the executive board or membership meeting of the local and transmitted to the secretary-treasurer of Texas AFT. The Executive Council of Texas AFT may also submit amendments to the Convention.
Note: Amendments must reach the Texas AFT state office by April 30, 2021.
A two-thirds vote is necessary for the amendments to the Constitution to be adopted at the Convention. A majority vote is necessary for the By-Laws amendments to be adopted at the Convention.
---
---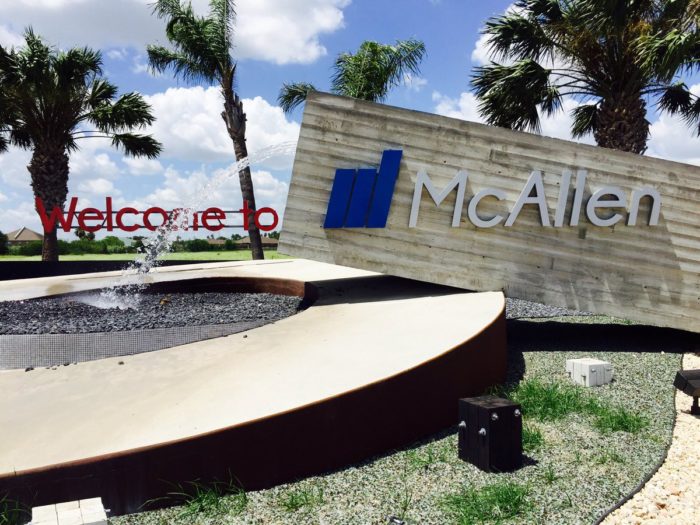 Get to know a place where people don't need an excuse to have a good time. A place where words unite to celebrate the color, sounds, and flavors of a modern international city. From glittering nights out to outdoor adventure in green spaces, parks and sunshine, there's a place that can make anyone feel young; and it's closer than you think. Click here to learn more about McAllen, TX, host of the 2021 Texas AFT Convention.
---
---
Texas AFT AMP | 912 South Highway 183, Suite 100-A | Austin, TX 78741 | 800-222-3827 | www.facebook.com/TexasAFT