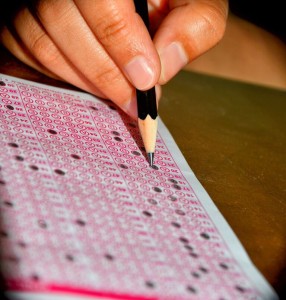 Another spring, another season of STAAR testing. This year's first round was plagued by hundreds of online testing glitches that lost student answers, test administrators befuddled with the idea of timing each student's restroom breaks, and the usual stress and drudgery that accompany the standardized testing regimen.
Now it's time to reflect and weigh in on how to change our accountability system so that the role of standardized testing will slide back to where it belongs, as simply another diagnostic tool that isn't prone to being overemphasized or misused.
The new Every Student Succeeds Act (which replaced No Child Left Behind) has opened the door for Texas to do a major overhaul of its accountability system and to end the "test and punish" framework that exists today, while making other changes that can reduce the burden of standardized testing and loss of instructional time.
The big question for Texas: Well we simply make tweaks to the current system or demand a complete overhaul?
Take Action!
Resources