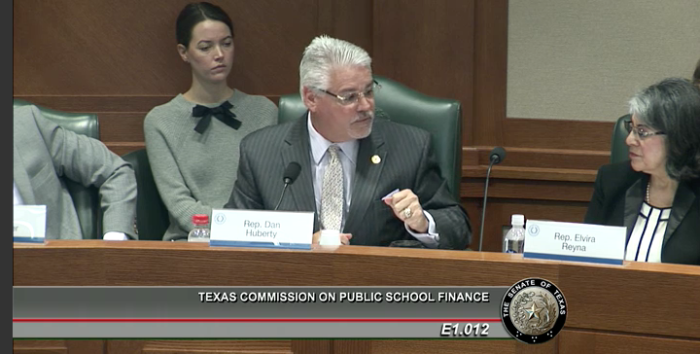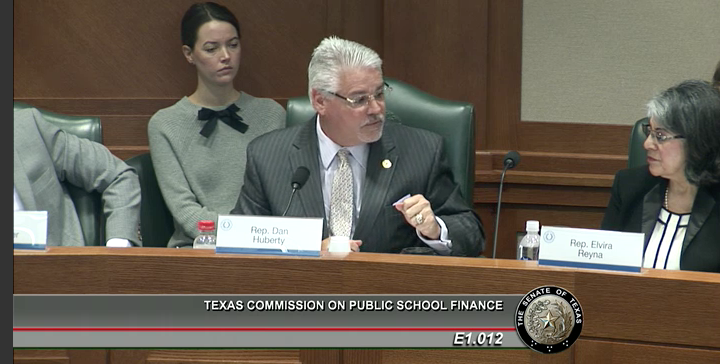 House Public Education Committee Chair Dan Huberty
The House Public Education Committee continued its discussion on the recommendations from the Texas Commission on School Finance yesterday and heard from a large variety of constituencies, including three former state reps who had chaired the committee and urged it not to make the same mistakes they did when tackling school finance.
Former State Rep. Paul Colbert—who crafted much of House Bill 72 in 1984 that created some of the foundations of today's funding mechanisms—noted that we now have a school finance system that is so complex that "even the people who understand it don't understand it," but he added that "ignoring the problem will not solve it."  Witnesses spoke on everything from modernizing the system, increasing equity among districts, reducing the negative impacts of Robin Hood, increasing the basic allotment, changing how local property taxes are collected, investing in early education, and the role of testing. Although the input seemed to add to the complexity of the task ahead, Committee Chair Dan Huberty (R-Kingswood) nevertheless maintained that he wanted to simplify the system with the work done in the weeks ahead. Huberty said the committee will start hearing specific bills next week.