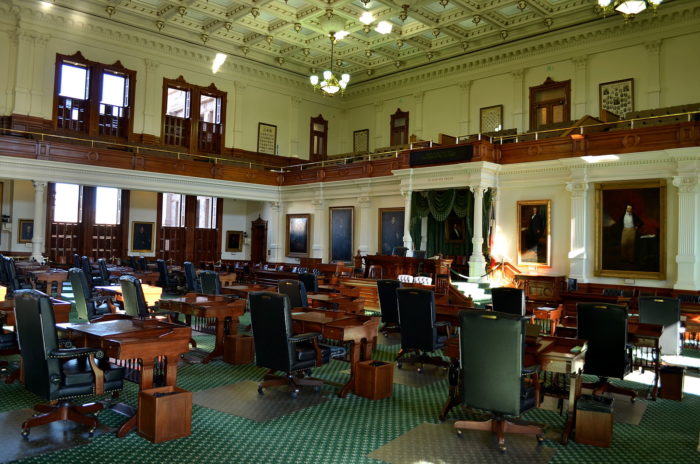 The Texas Senate chamber may be empty between sessions, but its members are charged with studying policy options on various issues through their committees.
On Wednesday, Lt. Gov. Dan Patrick released 116 interim charges for Senate committees to study by 2021. Many of the charges involve monitoring bills that passed during the 86th legislative session.
There are a few charges we would like to shine a light on. The Education Committee is charged with examining teacher workforce practices, studying alternative and disciplinary alternative education policies, and examining various education programs' effectiveness and efficiency.
The Finance Committee is charged with reviewing investment strategies through TRS and the Permanent School Funds, creating a list of higher ed institutions' state-funded research projects, and reviewing national disaster funding.
Finally, the Higher Education Committee will be reviewing Texas Higher Education Coordinating Board's goals for its "60X30TX" strategic plan, data transparency between state agencies and schools, facilities needs, and higher education funding. These are some hefty but important charges and we look forward to providing input at upcoming hearings.