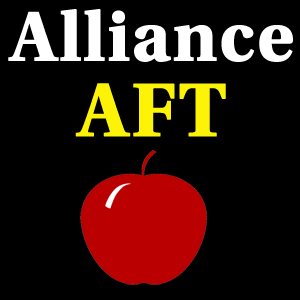 Alliance-AFT represents employees of Dallas ISD. We are a union that champions fairness, dignity, equal opportunity, and high-quality public education.
E-News
Sign up for our weekly newsletter.

Join Now
Featured News from Texas and National AFT
Publish Date: October 17, 2018
The lieutenant governor is at it again--using the airwaves to spread a whopper of a claim that he pushed an "average" $10,000 teacher pay raise last legislative session. We don't want to give his YouTube page any more views, so we've posted the commercial on our Facebook page​along with a little editorial text of "he's lying." (Be sure and like our page and follow us when you're there!)​ Before we get to Patrick's sham, we highly encourage you to spend your time looking at his opponent, Mike Collier, and his strong support of public education and teachers. (Texas AFT has endorsed Collier.) Politifact rated Patrick's claim "Mostly False," although we think it deserves the site's other moniker of "Pants on Fire." First, Patrick's math doesn't add up to $10,000. But...
Read More