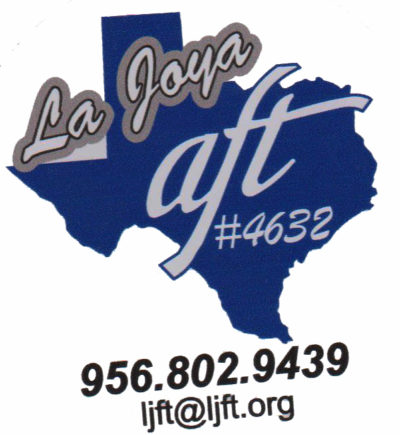 La Joya AFT, Local 4632, represents school employees in La Joya ISD. As the education professionals who work on the front lines in our schools and classrooms every day, we know that schools work best when we have a strong voice and an opportunity to influence decisions in our schools. Teachers and other school employees need a mechanism whereby we can help shape policies that affect our profession and our working conditions.
Local News
La Joya AFT Annual Christmas Party
Sunday, December 17, 4 p.m. to 9 p.m.
Members can bring one guest, all others will be charged $10
Good friends, good cheer…It's the most wonderful time of the year!
Get your jingle on, have dinner and mingle with your UNION brothers and sisters. Oh what Fun we will have with door prizes! McAllen Elks Lodge is located on South Ware Road, turn left on 2nd stop light.
Please RSVP by calling 802-9439
E-News
Sign up for our weekly newsletter.

Join Now
Featured News from Texas and National AFT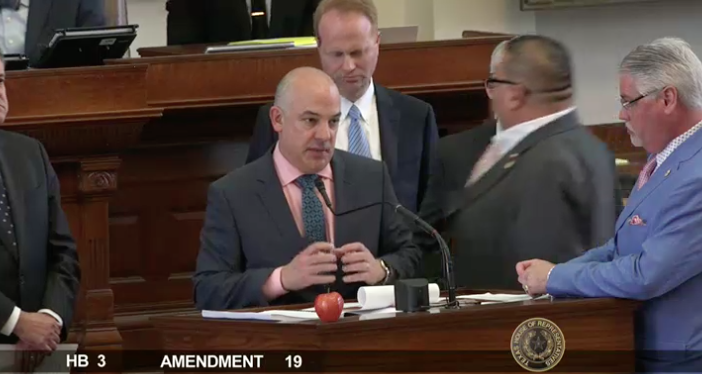 Publish Date: April 3, 2019
FOR IMMEDIATE RELEASE: April 3, 2019 CONTACT: Rob D'Amico, 512-627-1343 Texas American Federation of Teachers President Louis Malfaro commented today on the Texas House passing House Bill 3, which addresses school funding and educator pay: The House plan for educator pay is a common-sense solution that lets school districts increase the pay for all school employees, and we're pleased that the bill now guarantees those raises locally. It means that in the future, whenever we provide more funding for our students, we also ensure that the team that educates them also is recognized and supported. This bill is a building block for what's needed to keep funding the future of our state by providing the immediate resources our schools, students and educators need--and it's a...
Read More