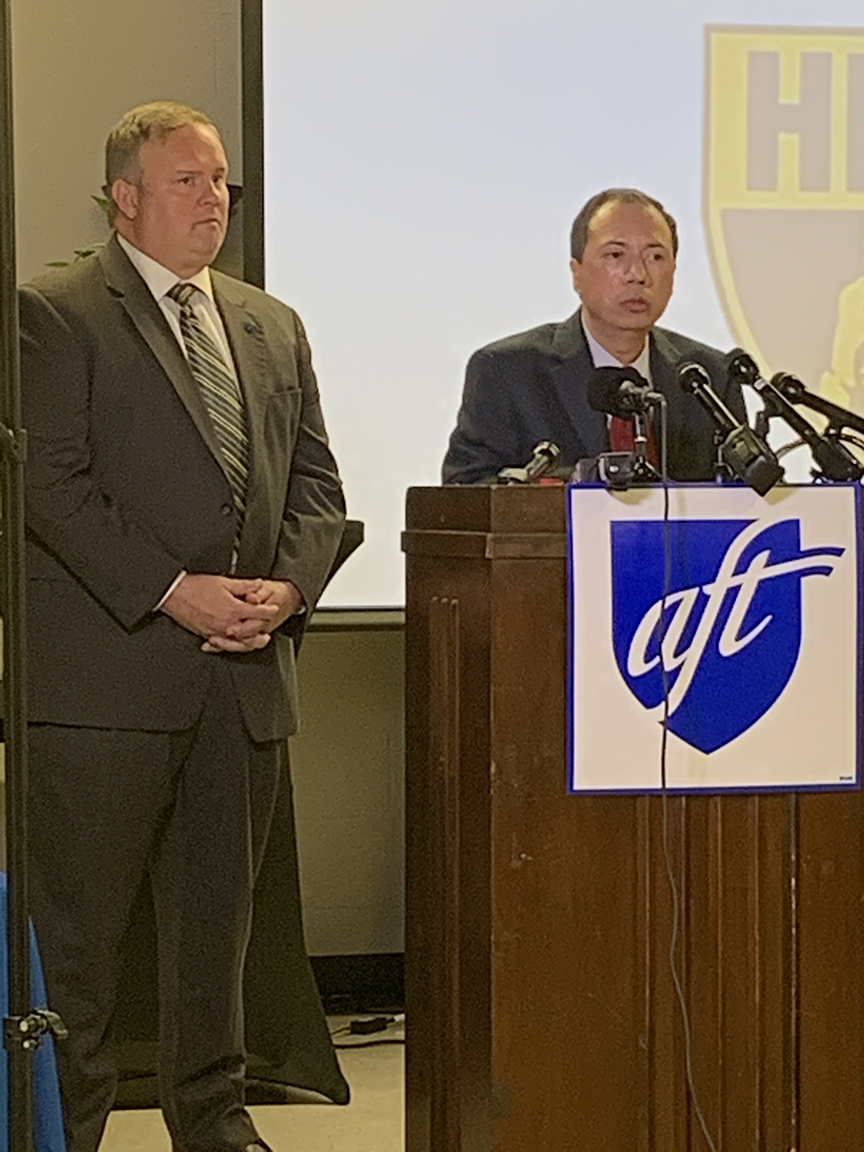 Publish Date: November 19, 2019
For Immediate Release
November 19, 2019 CONTACT: Zcapo@hft2415.org HOUSTON—The Houston Federation of Teachers filed a federal lawsuit in Austin today, stating the proposed state takeover of the Houston Independent School District is unconstitutional under U.S. and Texas law because it disenfranchises and discriminates against people based on race and national origin. Gov. Greg Abbott and Education Commissioner Mike Morath claim the state takeover of the entire Houston school district, which earned an 88 (out of 100) academic accountability rating, was triggered due to one chronically failing school, Wheatley High School, which is attended by predominantly black and brown students. The takeover decision was made just days after voters elected new school board members in Houston, who would not be able to take their seats under the takeover,...
Read More