Education Round Rock represents employees of Round Rock ISD. As the education professionals who work on the front lines in our schools and classrooms every day, we know that schools work best when we have a strong voice and an opportunity to influence decisions in our schools. Teachers and other school employees need a mechanism whereby we can help shape policies that affect our profession and our working conditions.
E-News
Sign up for our weekly newsletter.

Join Now
Featured News from Texas and National AFT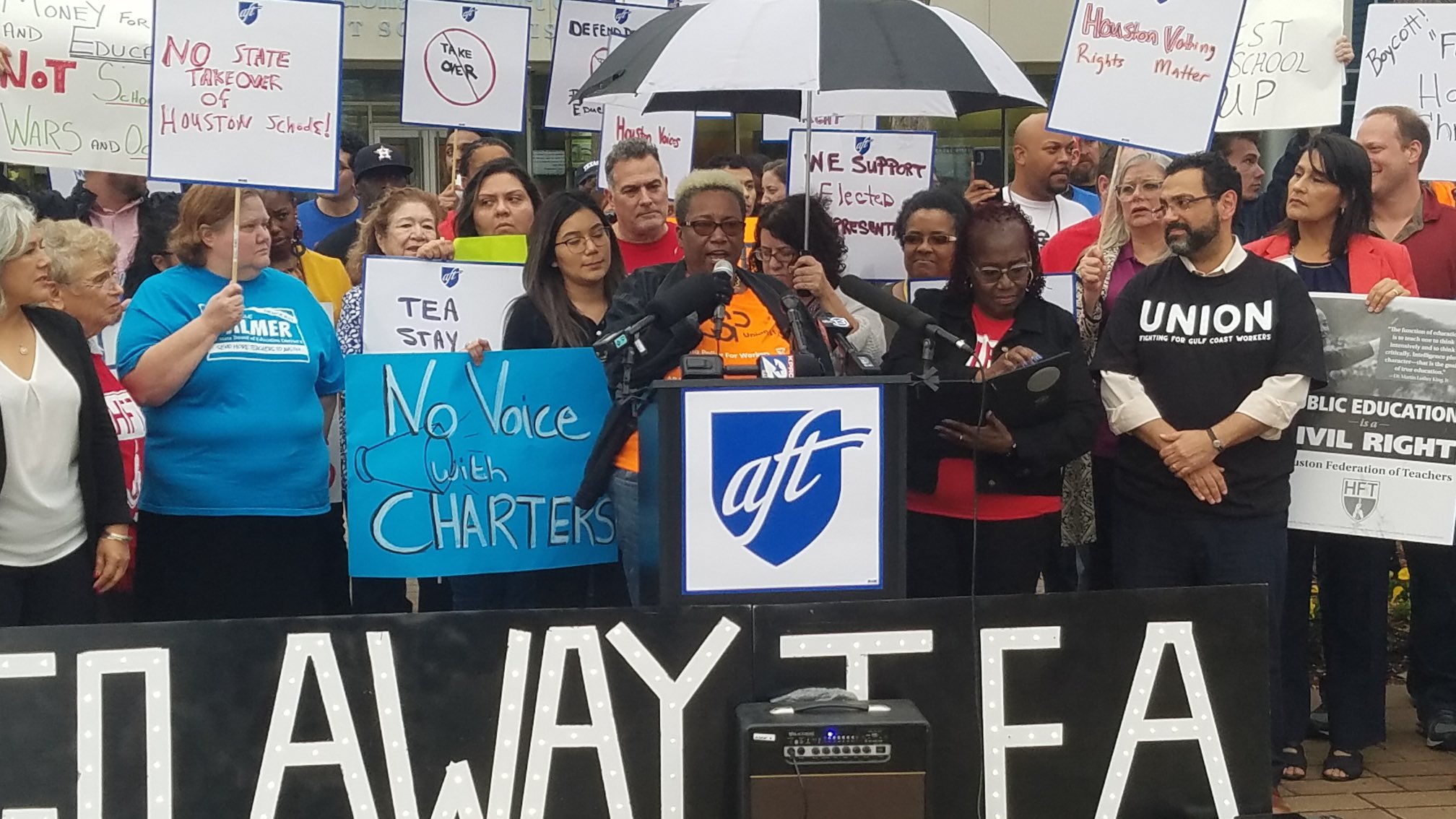 Publish Date: January 10, 2020
A court ruling Wednesday temporarily halted the state's plans to take over Houston ISD and replace its School Board with a board of managers appointed by Education Commissioner Mike Morath. Travis County District Judge Catherine Mauzy granted Houston ISD an injunction ordering that the Texas Education Agency could not proceed with the takeover until the district's lawsuit against it is heard in court, with the next hearing scheduled in June. However, TEA likely will appeal the stay, so just how long the injunction will remain in place is uncertain. "We're thrilled that the judge sees the harm that would be caused to Houston schools and students if there were an immediate takeover of the Houston Independent School District," said Zeph Capo, president of the Houston...
Read More